This past weekend we had the Holiday Experience at Arctic Trucks! The destination of the trip: Landmannalaugar. Some of us had never been there and we left the Arctic Trucks Headquarters full with anticipation. We had the best weather imaginable – so lucky! Clear skies, not a cloud to be found and the December-sun rising and setting behind the snow covered mountains within the span of an hour.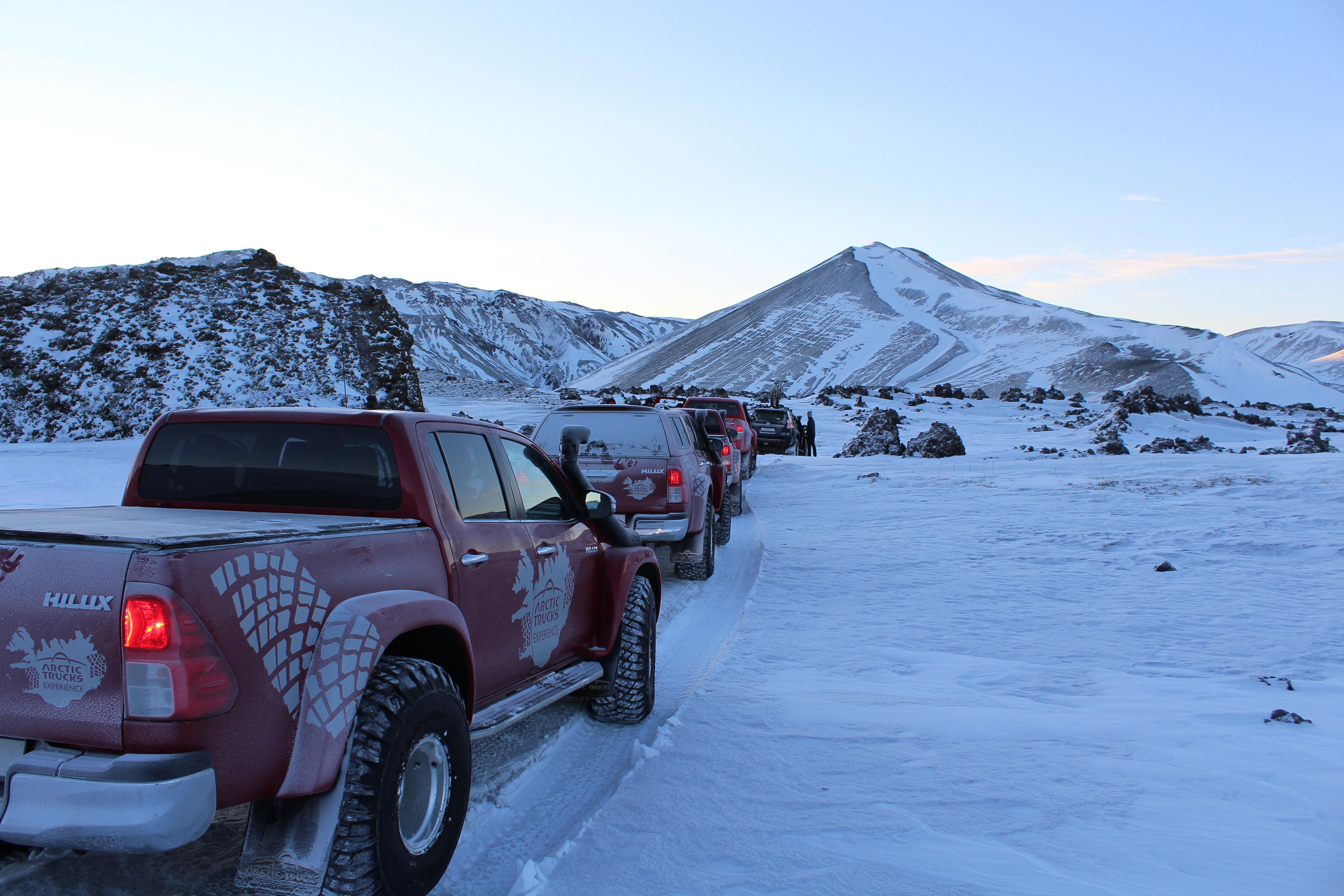 The only thing you could say about the weather is that is was COLD, -10 to -18 °C. The trucks were great and took us between places with no trouble at all. If we got stuck we turned on the differential lockers, deflated the tires and were loose within a couple of minutes. Shovels and ropes were barely needed!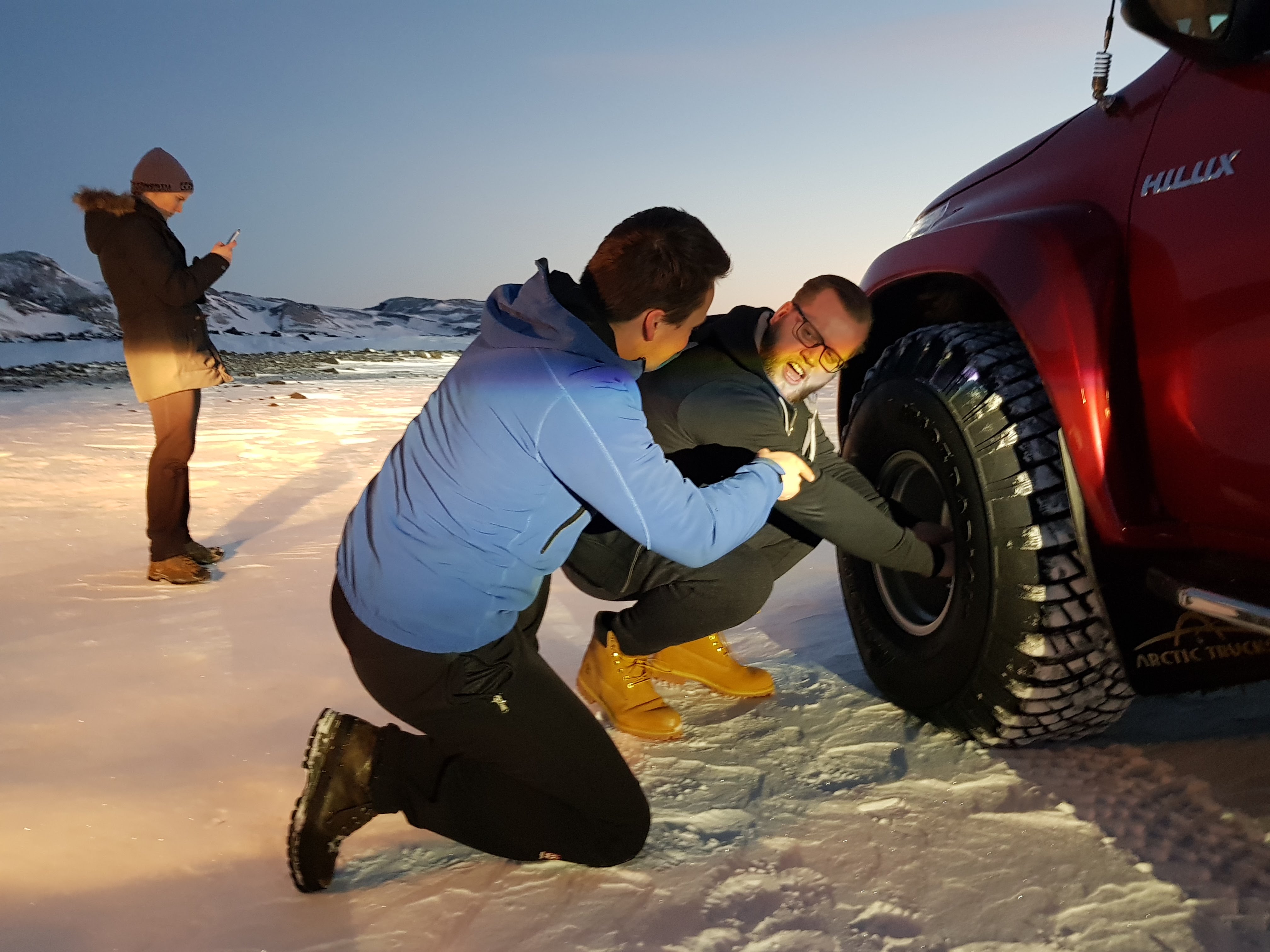 We made some stops on the way at the beautiful waterfalls in Þjórsárdalur, Hjálparfoss and the 122 meter high Háifoss and had a delicious Christmas lunch at Hrauneyjar Highland Center. Then it was time to enter the Highlands, put the trucks into low range and make our way towards Landmannalaugar. Once the sun had completely disappeared and the sky was pitch-black, covered with more stars than you could ever imagine, we arrived at Landmannalaugar highland paradise. The kitchen in the hut was so wonderfully warm after the cold day that we stayed there for most of the night, eating delicious Hangikjöt (smoked lamb) and only stepping out to test the geothermal pool close by. The walk to and from the pool was quite the challenge in the frosty night but very much worth it.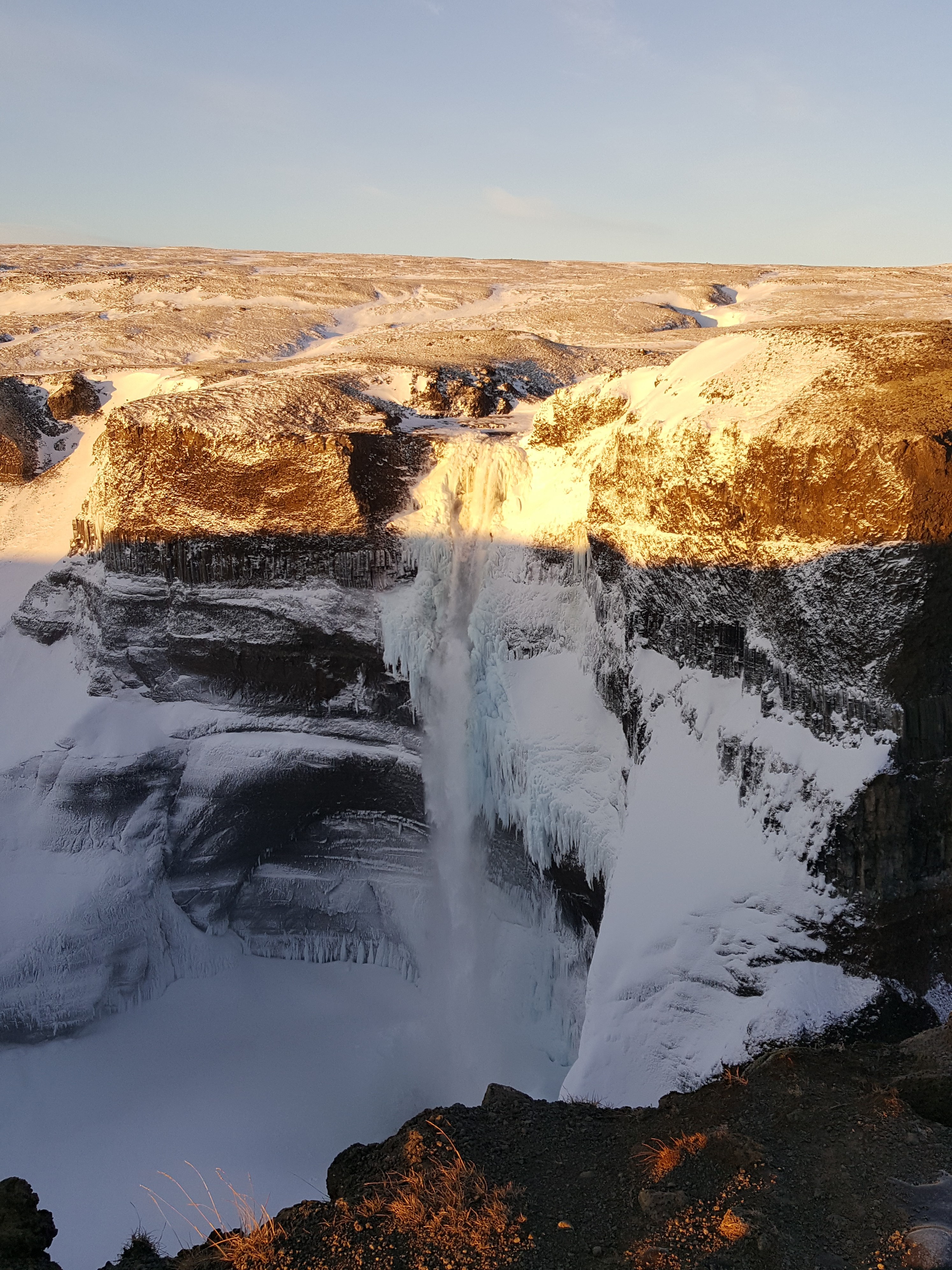 After breakfast the next day it was time to make our way back to civilization. We chose a different route this time, Dómadalsleið. The landscape was mesmerizing, with wide open planes surrounded by small mountains and frozen lava fields unlike most other places in Iceland. We had some action packed driving, steep slopes, tricky snow and frozen rivers to cross but made a stop at Landmannahellir for some packed lunch. Then we drove on further, pumped the tires full again as the short day on the edge of the Arctic Circle came to an end and were in Reykjavik around dinner time.