Rugged & Untouched Landscapes
So, that's the question we'd like to answer in this series of blog posts, what makes Iceland unique? Iceland is mostly famous for it's untamed natural beauty. With its massive glaciers, vast range of mountains, and flowing rivers, the landscapes are truly exceptional and breathtaking.
In Iceland, you will find some of the most impressive and accessible glaciers in the entire world, with Vatnajökull being the biggest. Visitors can embark on guided tours or even hike to investigate these glaciers, most commonly tours are available on Solheimajokull Glacier and Falljokull Glacier.
It is impossible to travel around the island without enjoying any one of the numerous stunning waterfalls, most notable of which are Gullfoss and Skógafoss. Every nature enthusiast should visit these waterfalls since they provide breathtaking vistas. Iceland is a geological wonderland since its landscapes are also peppered with hot springs, geysers, and volcanic activity.
Iceland has become a considerably popular travel destination for outdoor enthusiasts, photographers, and nature lovers because of its varied and magnificent terrain.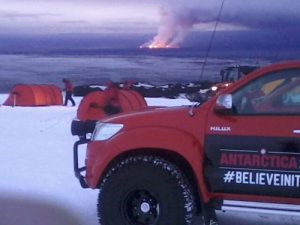 What makes Iceland unique, are the Volcanoes
First on the list, Grimsvötn, an active volcano in Iceland's Vatnajökull glacier, with eruptions every few years. The last eruption of the volcano occurred in 2011, causing widespread disturbances to air travel due to the ash clouds it produced. Grimsvötn is famous for its explosive eruptions, which can spew massive amounts of ash and tephra, as well as jökulhlaups, which are glacial floods.
Despite its activity, the volcano is not considered dangerous to human life due to its remote location in the country. The Icelandic Meteorological Office monitors the volcano for signs of activity.
Hekla is another volcano that is known for high activity, one of the most active on the globe. It's eruptions are frequent and quite violent with the last one occurring in the year 2000. They are explosive and produce massive amounts of ash and tephra, disrupting air travel and agriculture in it's adjourning farmland.
The eruption types range from explosive to effusive usually resulting in lava flows and ash fall. In medieval times, Hekla's reputation reached far beyond Iceland's boarders, with europeans knowing the volcano as the gateway to hell. Despite the looming risk of eruption, it is still considerably popular to hike to the summit of the volcano.
The Icelandic stratovolcano Eyjafjallajökull is well-known for its violent eruptions. The most recent eruption occurred in 2010, and the significant amount of ash and volcanic debris that it sent into the atmosphere disrupted air travel all throughout Europe, and even as far as South Africa. The ash cloud rose to great heights, raising questions about the safety of aircraft.
Flooding in the neighborhood was also brought on by the eruption when meltwater from the volcano's glacier poured down its slopes. Eyjafjallajökull is still regarded as an active volcano and a possible concern for future eruptions despite having last erupted more than ten years ago.
On March 19th of 2021, the long-dormant volcano Fagradalsfjall erupted for the first time in over 800 years. The volcano is found on the Reykjanes Peninsula, almost a stone's throw from the Keflavik International Airport and the world-famous Blue Lagoon. Initially, a little fissure appeared on a mountain slope which quickly increased in size. This marked the beginning of the eruption.
During the entirety of the eruption, onlookers would be able to witness lava fountains, lava waterfalls, and flows, with the eruption lasting for several months. The eruption in and of itself was seen as a minor, and manageable event because it did not significantly harm or impair anything.
It was however a geologically significant event as it marks the beginning of a new period of volcanic activity in the Reykjanes Peninsula which had previously been dormant for almost a millennium.
The area turned into a very popular tourist destination and drew large crowds of curious people. Although the eruption has ended, Fagradalsfjall is still regarded as an active volcano and may erupt again in the future.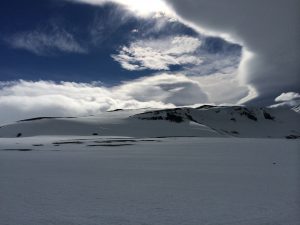 Our glaciers are so accessible!
Iceland is truly a land of glaciers, surpassed only by Greenland and Antarctica. The glaciers make up about 11% of Iceland's total land area. Below we list the most well-known glaciers.
1. Vatnajökull Glacier
Iceland's, and Europe's largest glacier, covering an area of 8,100 square kilometers. It is situated in the southeast region and is the centerpiece of the Vatnajokull National Park. In addition, it is home to numerous outlet glaciers, most notably of which are Svinafellsjokull, Skeiðarárjökull and Breiðamerkurjökull.
2. Langjökull Glacier
Langjökull is a glacier that extends for around 950 square kilometers in the west of Iceland. It is the second-largest glacier in the nation and is famous for its breathtaking ice tunnel, and the ice caves which can be discovered in the winter.
3. Hofsjökull Glacier
Perhaps the most inaccessible glacier, Hofsjökull, is located in the central highlands. The glacier covers 950 square kilometers of land and is the third-largest glacier in Iceland.
4. Mýrdalsjökull Glacier
Mýralsjökull glacier is 595 square kilometers in size and can be clearly seen from the well-known south coast. Because of its history of eruptions, the volcano Katla, which is hidden beneath its ice cap and has erupted twice in the last century, is believed to be at risk for further eruptions and is sure to affect the settlements in its vicinity.
5. Drangajökull Glacier
Drangajökull is far smaller than the other glaciers described, with a surface area of just 57 square kilometers. It is the last remaining glacier in Iceland's Westfjords region and is a fantastic destination for anyone looking to escape the crowds and get a taste of the high arctic.
6. Eyjafjallajökull Glacier
is a 100 square-kilometer glacier and can be found in the southern part of Iceland. It is renowned for its violent eruptions, the most recent of which occurred in 2010 and severely disrupted European air travel.
7. Tindfjallajökull Glacier
Tindfjallajökull Glacier has an area of about 100 square kilometers and is situated in Iceland's southern central highlands, little north of Eyjafjallajokull. It is well-known for its stunning, rocky terrain and for being close to the well-known tourist resort of Thorsmork.
8. Snaefellsjökull Glacier
Here is a glacier, which has an area of around 5 square kilometers, is situated on the Snæfellsnes Peninsula in western Iceland. It is well-known for both its striking, conical summit and its connection to Jules Verne's "Journey to the Center of the Earth" book.
Iceland's glaciers are a valuable source of water for pleasure, hydroelectric production, and farming. As a result, many visitors to Iceland travel there to view them, trek on them, and explore their ice caves. Although the glaciers have long been a feature of Iceland's scenery, they are now receding alarmingly quickly as a result of climate change, making them an important subject for research and preservation.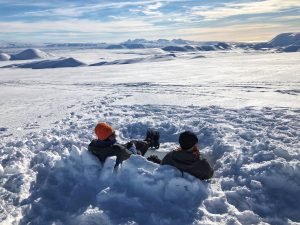 Glacier and highland travel is a point of expertise for Arctic Trucks Experience. Our personal favorite tour, is the Glacier Camping Experience, which is a fantastic way to fully feel on your own skin, what glacier travel can truly be! If any of the glaciers listed, is of a particular interest, we'd be absolutely thrilled to set up an expedition with you with the aim of exploring the glacier.
Weather it's a traverse of Vatnajokull Glacier or a summit attempt at Snæfellsjökull. We already offer a tour which sets out to reach the summit of Eyjafjallajökull, our Thorsmork & Eyjafjallajokull Tour.