We are now offering a special 2 day Self-drive Holiday Adventure on the Arctic Trucks to Landmannalaugar highland paradise. This will be different from our standard trips as you can buy one seat and be a part of a bigger group. You will be introduced to Icelandic holiday traditions and the folk-tales that people told each other for entertainment during the old days!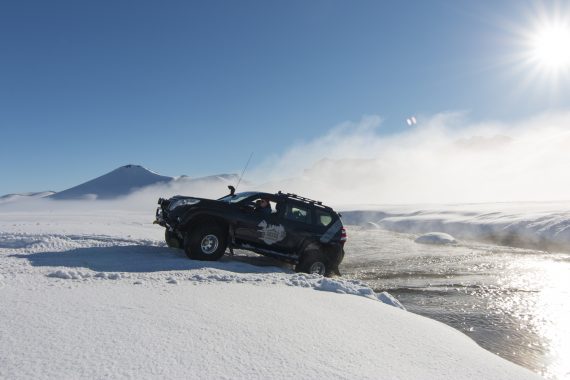 Itinerary
December 9th
8:30-9:00 – Arctic Trucks Experience will pick you up from your hotel between
09:00-09:30 – Quick visit to Arctic Trucks headquarters and you get to see where we modify our trucks from a regular Toyota to an Arctic Truck Monster!
10:00 – Departure on the Arctic Trucks. We drive towards the highlands
12:00 – We enjoy a Christmas lunch buffet before embarking to the highlands
13:00 – A drive over the highlands! You drive our trucks into one of Iceland's most beautiful places and by driving through challenging snowy conditions, rivers and mountains you will experience the true power of the Arctic Truck!
18:00 – We accommodate in an isolated mountain hut in Landmannalaugar that borders a hot river. Perfect to take a relaxing bath and search for the Northern Lights.
A traditional Icelandic Christmas dinner will be served at the mountain hut and we taste the Icelandic Christmas beers, hot chocolate and cookies.
December 10th
09:00 – Christmas breakfast in the hut.
10:00 – We fire up the Arctic Trucks and start moving back towards Reykjavík. We take another route over the highlands and face the challenging obstacles that we will come across on our way.
12:00 – We enjoy a packed lunch in the highlands.
18:00 – Arrival in  Reykjavík. Arctic Trucks Experience will take care of transfer back to your hotel.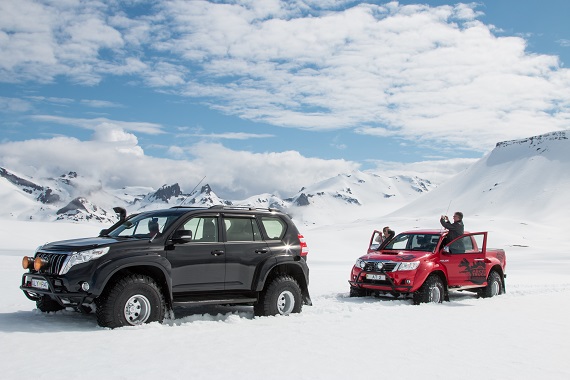 The price for this great 2-day trip is only 129.000 ISK per person and includes:
Transfer to and from Arctic Trucks
A seat in an 38 inch Arctic Truck for 2 days that you get to drive!
A guide for 2 days
Christmas buffet on day 1
Traditional Christmas dinner on day 1
Breakfast and lunch on day 2
Beer tasting in the mountain hut
Accommodation in Landmannalaugar mountain hut for 1 night
Sleeping bag rental
Don't let this opportunity to join Arctic Trucks in a unique Holiday Experience in the highlands at a great price slip past you!