I was never a fan of big vehicles and ever since I got my driver's license I never felt the need to drive a car that was bigger than Toyota Rav 4 because I always thought the bigger the car the more expensive and every winter I used to get stuck in snow.
I drove the Arctic Trucks 38" truck for the first time on an annual holiday trip with my co-workers, the feeling was amazing. The best part of driving a modified truck was that it was similar to driving a normal Toyota Hilux but you could go further with a modified truck.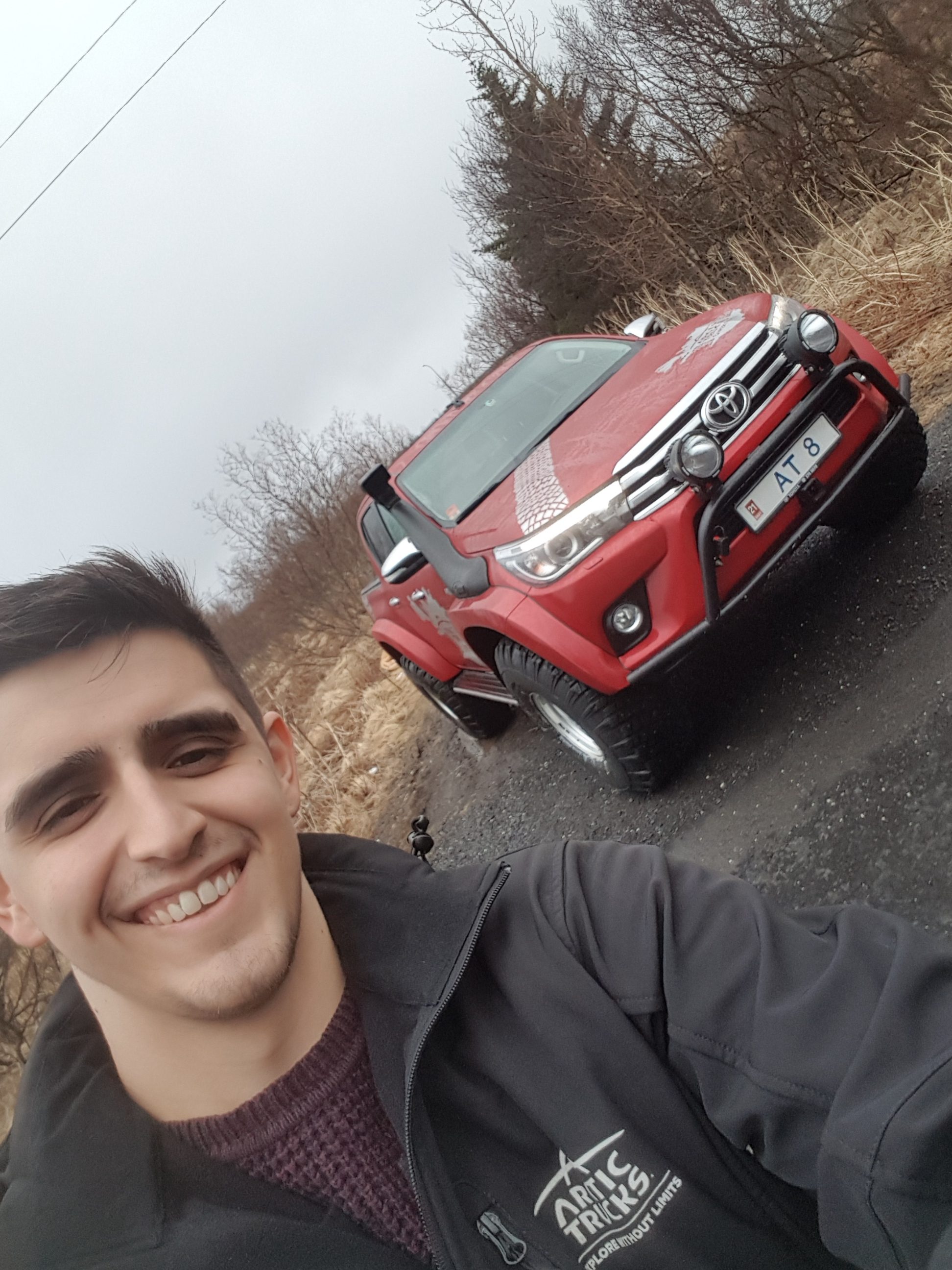 The opportunities that the truck had to offer were really nice, now I could see the other part of Iceland, the highland, that you can only visit if you are driving a modified car and I could finally test my driving skills and cross some rivers which was really fun and I recommend that everyone should try it with someone who has experience in river crossing.For me the mountain tracks driving was the best part of the whole trip because I was never able to go to some of the prettiest places in Iceland but now there was almost nothing in my way. I remember the feeling it was quite liberating to drive off-road.
After this experience it has become one of the things on my to-do list to buy a modified truck.