Behold the ethereal beauty of the Northern Lights, a celestial show unlike any other. A chance to behold nature's captivating spectacle unfolds during the magical Aurora Borealis timeframe, from late August to late March. We invite you on ...
Rugged & Untouched Landscapes So, that's the question we'd like to answer in this series of blog posts, what makes Iceland unique? Iceland is mostly famous for it's untamed natural beauty. With its ...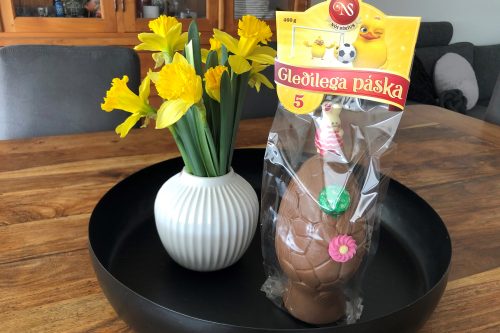 Easter is one of the best times to spend times in Iceland. The holiday gives you the best of the Icelandic winter, bright days, crisp nights and the possibility of seeing the fantastic Northern Lights. It is also a shoulder season, which means ...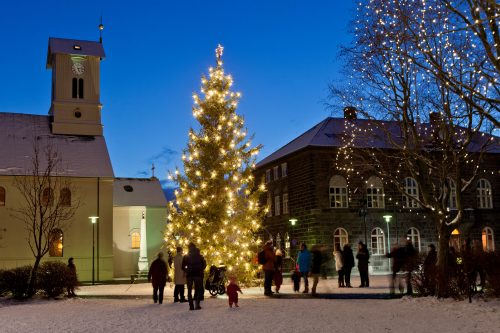 December is one of our favorite months of the year, and it is not just because of the Christmas season even though the Christmas lights and everything jolly helps of course. What makes the month unique is the variety of things you can see and ...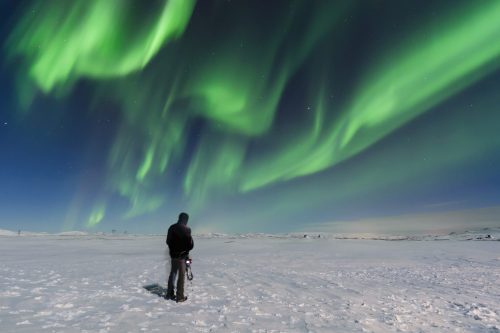 The beautiful northern lights are coming out! The fantastic northern lights season is from late August to late March, and you can get a chance of seeing the mesmerising lights with your own eyes. Join us on a northern lights tour between 25th of ...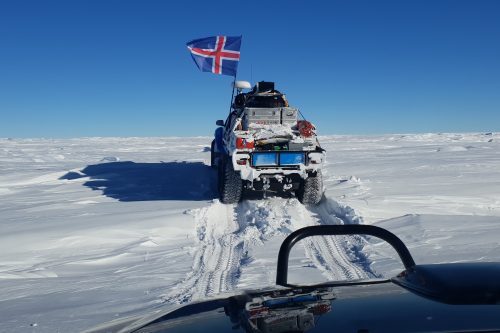 Did you know that Arctic Trucks Experience can take you on a trip of a lifetime to Antarctica? Since 1996, Arctic Trucks Experience has helped people realize their dream of going to the world's largest desert: Antarctica. The out-of-this-world ...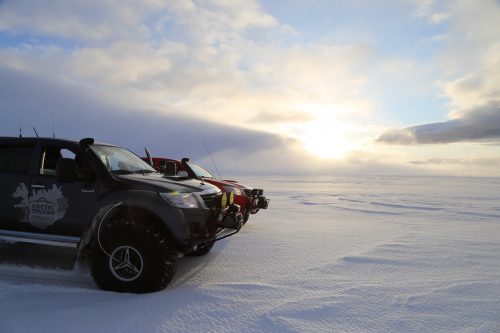 A couple of times per year Arctic Trucks offers training courses for professionals using our trucks in the polar regions. Who are these lucky people and why are they using our trucks?  Earlier in September we were joined by logistical staff from ...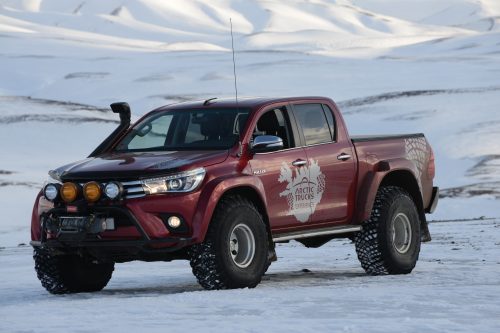 Last April we had the pleasure of meeting Michael Rudd, the Adventure Photojournalist. We went on a great Arctic Trucks Experience trip where we visited Kerlingarfjöll mountain gem and explored the highland road Kjölur in its winter uniform. We ...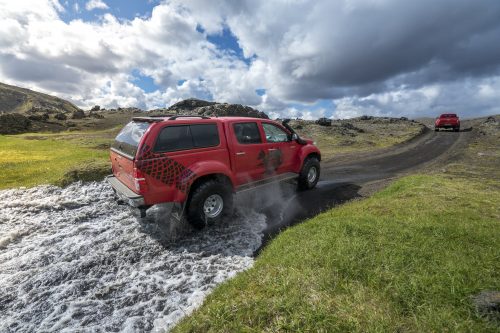 We know the winter snow is perfect for an extreme Arctic Trucks adventure, but the Icelandic summer offers an experience like no other. Exploring the highlands during the summertime is truly magical. The green color in the mountains leaves ...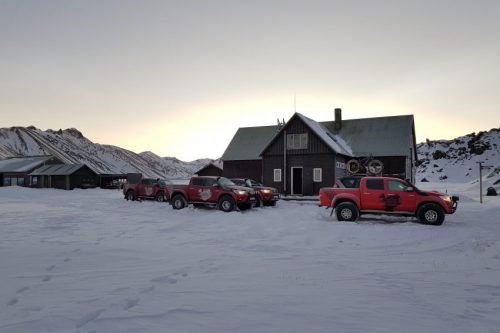 This past weekend we had the Holiday Experience at Arctic Trucks! The destination of the trip: Landmannalaugar. Some of us had never been there and we left the Arctic Trucks Headquarters full with anticipation. We had the best weather imaginable ...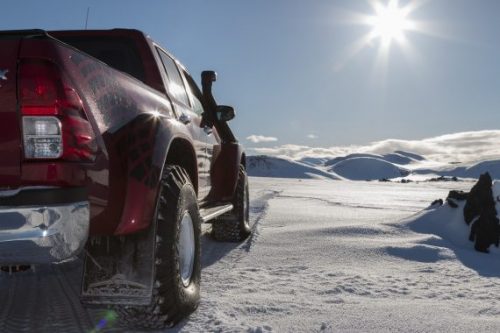 We are now offering a special 2 day Self-drive Holiday Adventure on the Arctic Trucks to Landmannalaugar highland paradise. This will be different from our standard trips as you can buy one seat and be a part of a bigger group. You will be ...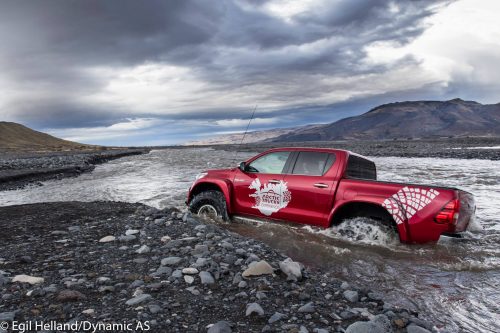 The rivers in the highlands of Iceland are countless which makes it so much more fun to explore this beautiful area. Many of those rivers are unbridged so you need to know the basic techniques on how to cross them. Here in Iceland we have three ...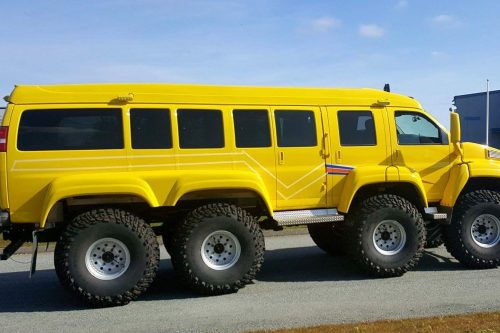 Every now and then we have good friends who come and brighten our days here at the office in Iceland. Yesterday we had quite a pleasant knock on our door when this 8×8 monster came to visit! There are 8 tires under this bad boy and they are ...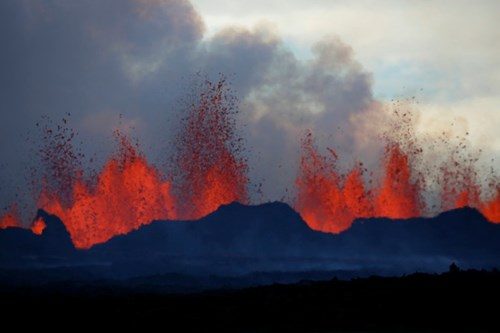 The little island in the North Atlantic Ocean has made the world news a couple of times in the last years due to its magnificent eruptions. Being located between two moving tectonic plates, the North American plate and the Eurasian plate, makes ...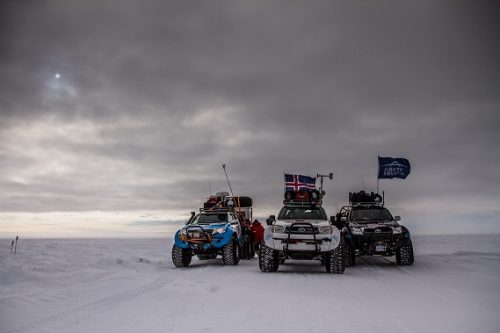 In December 2017, Arctic Trucks is going on an adventure to the South Pole by crossing the Antarctica! The sensation of being in an "untouched" environment is magical. For the first 200 kilometers towards the South Pole, the mountain scenery is ...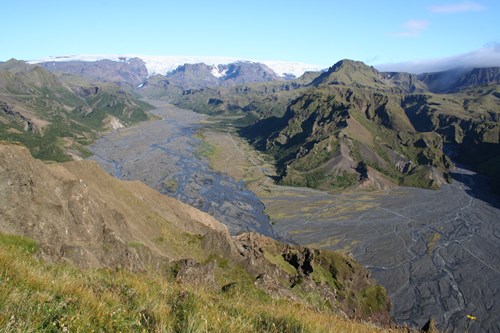 If you enjoy the nature and all it has to offer we recommend you visit these five extraordinary places in Iceland during your stay! Þórsmörk and Eyjafjallajökull I can honestly say I have never heard anyone saying that they didn't enjoy their ...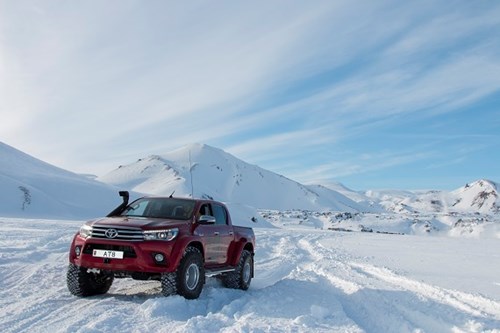 Arctic Trucks was established in 1990 and specializes in the re-engineering and conversion of four-wheel drive vehicles. Over the years, Arctic Trucks has built an unparalleled level of expertise in developing vehicles to face rough environments ...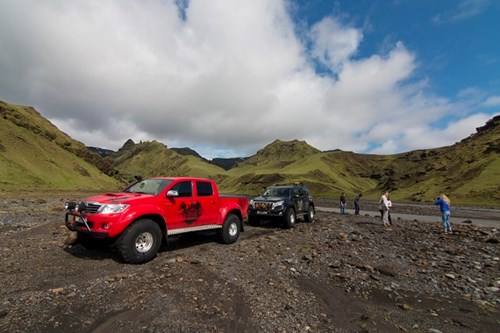 Every Icelander longs for the spring. In the dead of winter, we have so much darkness and so little D-vitamin that only dreaming of springtime keeps us going. Don't get me wrong, winter is great with all the snow and the exciting Arctic Trucks ...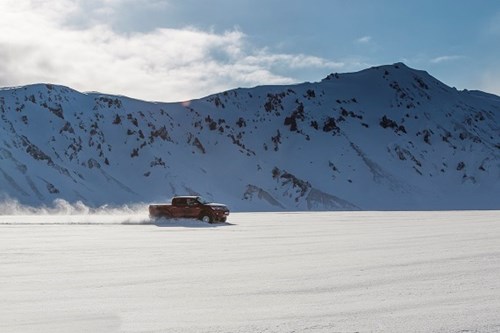 The roads in Iceland can be quite unpredictable and difficult to drive. Therefor it is very important to have a vehicle that is capable of facing the challenges and get you safe to where you need to be. Here is a list for why it is considered ...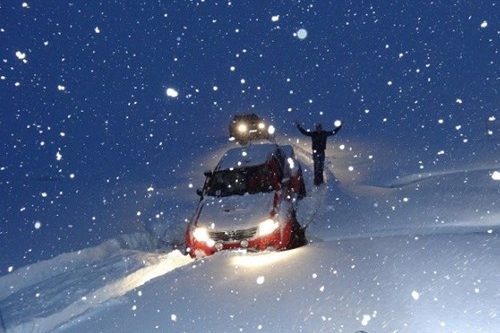 Iceland. The name doesn't sound too inviting but still there is something cool about it. And now we get to the question that plagues every traveler – what to expect and how to pack for a journey to a country like Iceland Nothing is more ...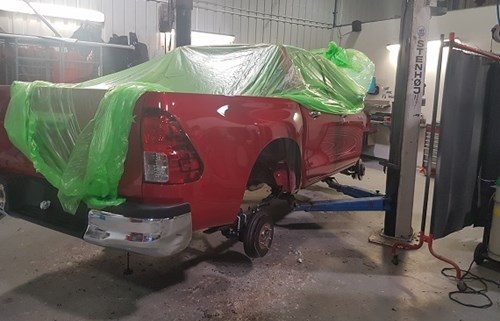 It's finally time! The next member of the Arctic Trucks Experience fleet is in the garage and being modified for 38" inch tires. This car is the first of the new Hilux-body, that was released recently, that will be modified for 38" inch tires! ...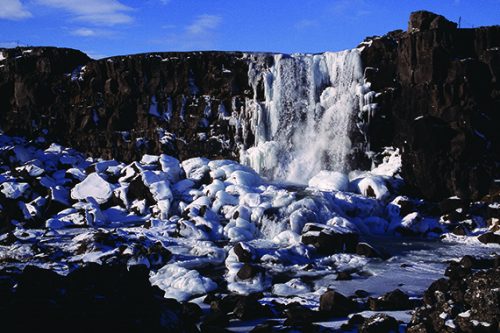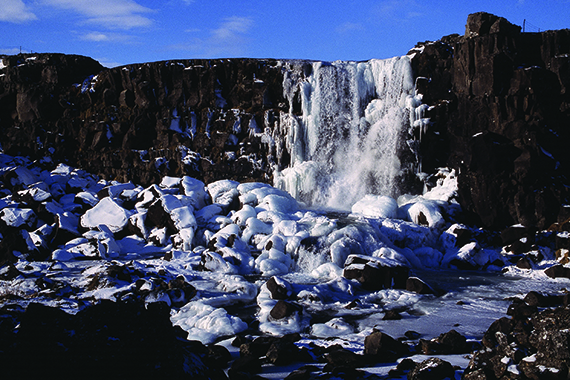 In Iceland you can experience great things and see a lot of interesting sights. Iceland is known for beautiful nature but is also known as a place of great adventures and activeties. Following are a few things that you can do and experience in ...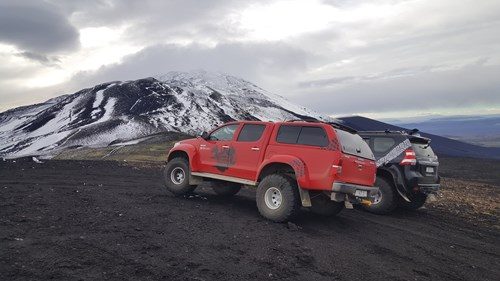 Recently Arctic Trucks Experience had the opertunity to join a great project that was taking place in Iceland. A group of very talented models, photographers, and managers came to Iceland for a photo shoot and the mission was to take photos in ...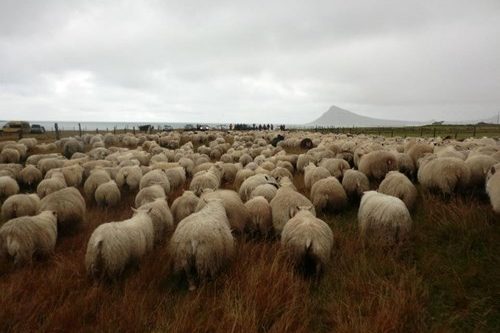 If you are thinking about visiting Iceland there are a few things you need to know, and accept. Iceland is a small island of about 103.000 km2 and 330.000 people far away from the civilization of Europe. Of course we're a little bit peculiar. #1 ...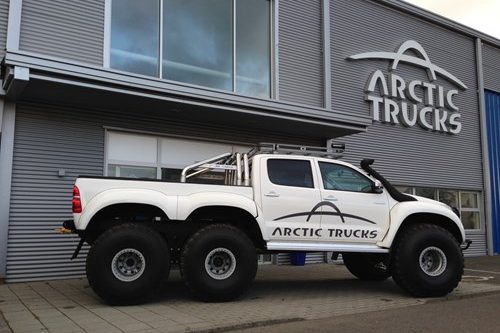 When driving in hard off-road conditions the modified 4×4 vehicle is amazing. But driving a 6×6 in rough conditions is a blast compared to the 4×4! When driving a 6×6 Arctic Truck you get more flotation and traction, ...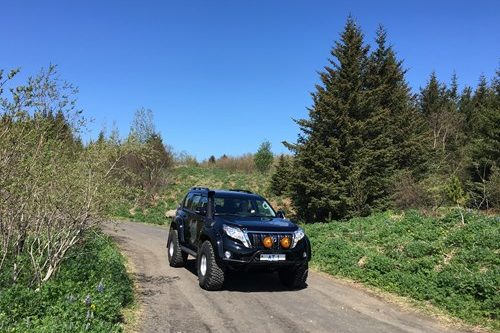 The Toyota Land Cruiser 150 AT38 is based on the well-known and worldwide established Toyota Land Cruiser. In order to fit the larger 38×15.5R15 off-road tires the front and rear suspension is lifted 90 mm, the front suspension is moved 20 ...
Iceland offers a great variety of spectacular things to see! Beautiful nature, glaciers and volcanoes are just few of the interesting things to see when travelling in Iceland. Here is a list of 5 really great places to visit in Iceland and some ...
Toyota sales staff from Denmark on an experience treat! Many companies often award their employees after a certain time for a good job. It's a good way to keep the workers concentraited and to boost up moral. Toyota in Denmark awards the people ...
Iceland is known for a lot of beautiful geographic phenomenons. One of which is located about 30 kilometers from Reykjavík. Raufarhólshellir is a beautiful Lava tube and it is a great way to spend your time in Iceland! The creation af lava tubes ...
When driving a mountain truck in difficult conditions, the air-pressure in the tires can make a big difference for the Arctic Trucks. Drivers have to evaluate the surface and find the right pressure in the tires. Deflating the tires is essential ...