In Iceland we have a lot of great places that we can visit in the highlands. Some are more popular then others and do attract travelers more then others. Things that mountain drivers, on modified Arctic Trucks look for in a good driving route ...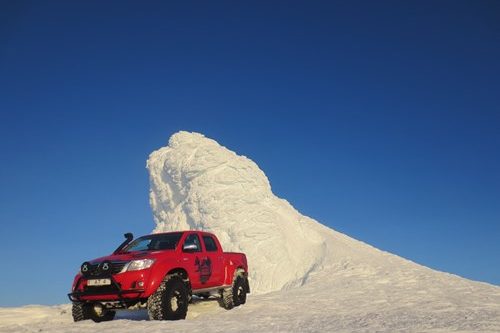 The winter has been great so far and we have had some great trips! We had a couple that went on an experience to the glacier Eyjafjallajökull and to the valley of Thor, Þórsmörk. They got great conditions, beautiful weather and we managed to get ...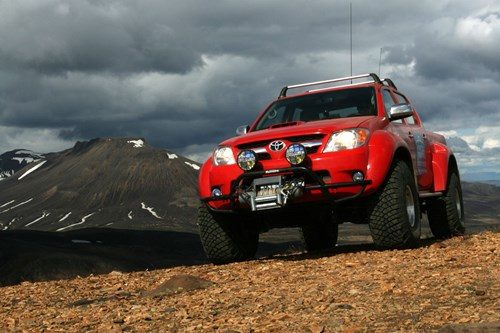 Iceland is known for great contrasts. In Iceland we have great volcanic areas, big glaciers, big mountains and deep valleys. You can not drive for long until there is a big mountain in your way or a glacier. The 5 biggest mountains in Iceland ...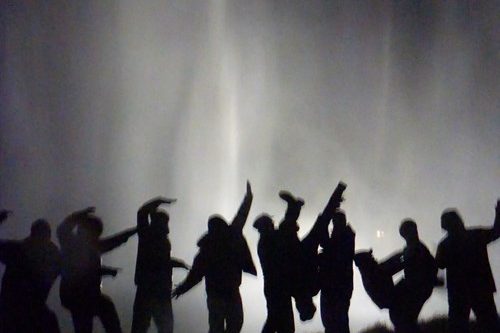 Arctic Trucks Experience had alot of great trips in 2015. We got to meat alot of different people and we had alot of fun! Here we have some great photos that were shot in 2015. Hopefully 2016 will be as good. Or even better!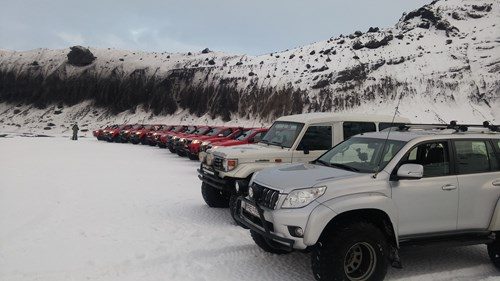 We at Arctic Trucks Experience always work hard on making all our trips exciting and adventures for our clients. In December we had 28 people from Russia on a two day trip with us. They wanted to experience the excitment of driving an Arctic ...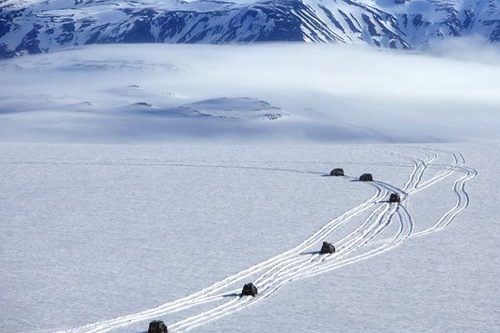 Snow, snow and more snow! At this time of year Icelanders are often starting to see the first snow of winter. This year is no exception and the snow has been falling from the skies last couple of weeks! The earth is covered with a white blanket ...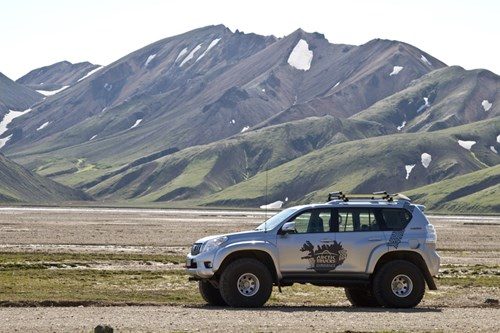 Iceland is Europe's second largest island, after Great Britain, and is located in the North Atlantic Ocean. It is a land known for extreme contrasts. In Iceland you can find some of Europe's largest glaciers and some of the worlds most active ...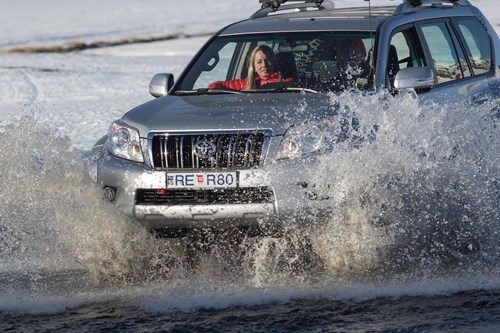 There are many options that open up when you drive a 4×4 vehicle in Iceland! But driving a 4×4 is a challenging task and requires full consentration and caution. To become a good 4×4 driver it is good to know some basic guidelines ...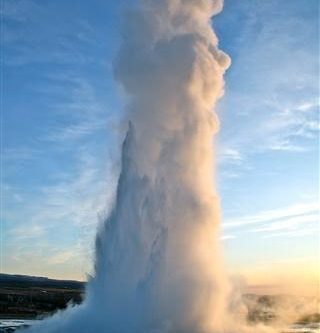 A great way to spend your time in Iceland is to drive the Golden Circle in a 38″ Arctic truck and check out the amazing sights on the way. The circle is approximately 300 km, starting in Reykjavík and ending in Reykjavík. It contains many ...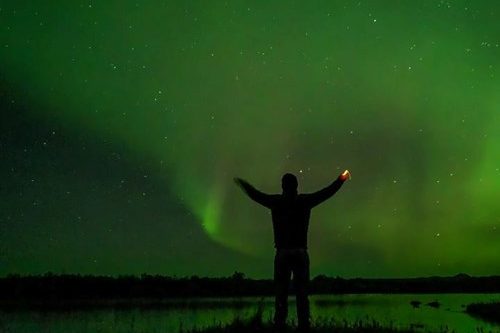 Fast-moving electrically charged particles from the sun colliding with atoms and molecules in the earths atmosphere, make a beautiful natural light that we call the aurora borealis. The geological location of Iceland is perfect if you want to ...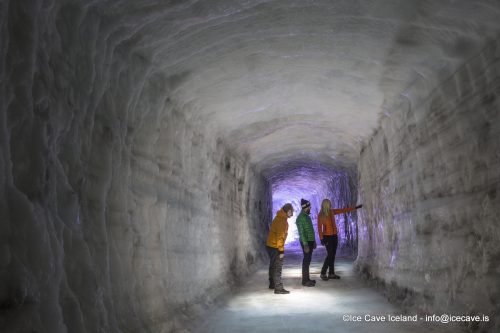 Last weekend the Arctic Trucks Experience team took a day out of the office, we drove the Arctic Trucks all the way up to Langjökull glacier to check out the new Ice tunnels for our newest trip the Ice cave Adventure. Langjökull glacier is the ...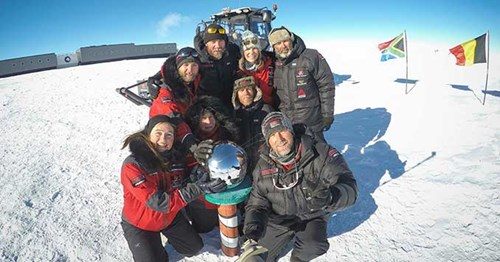 04.30hrs CET, 09December 2014, Geographical South Pole Massey Ferguson reports that after a gruelling 2500 km ice-journey, the Antarctica2 expedition team arrived with its MF 5610 tractor at the South Pole today. All are safe, well and in high ...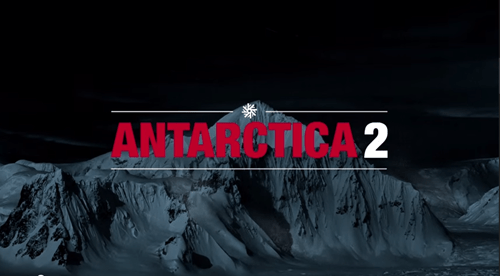 A little chat with Simon Foster in the morning of the 11th day of the Massey Ferguson Expedition. Warm shower in the morning and a warm toilet seat is a luxury you miss when you are in Antarctica 🙂 A little chat with Simon Foster in the morning ...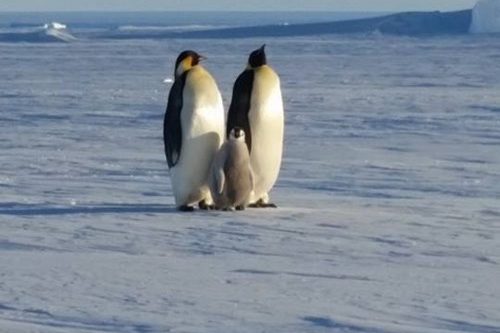 Everything is going as planned in Antarctica. Massey Ferguson expedition had to face some challenges with the soft snow, but the MF 5610 is making good progress thanks to the specialist tyres and is almost half-way to the Pole! Pálmi is in Novo ...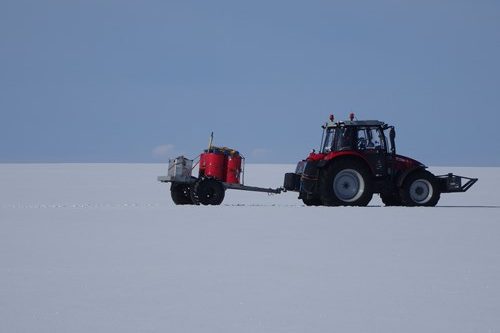 Four Arctic Trucks guys have landed in Novo in Antarctica to support the Arctic Trucks projects in 2014-2015. All our vehicles survived the extreme Antarctica winter and the guys have few days to prepare the vehicles for next months expeditions. ...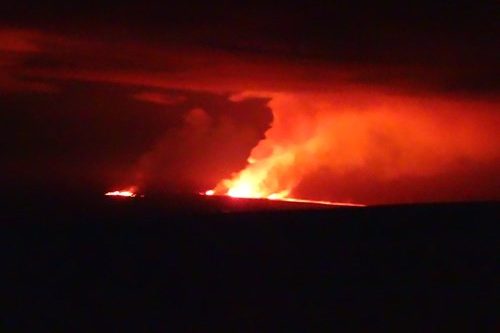 A group came down from the glacier last night, here are some amazing photos taken this weekend on the Volcano tour!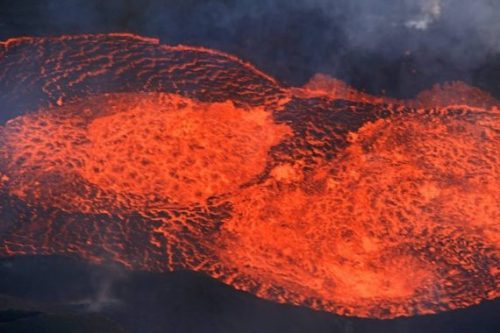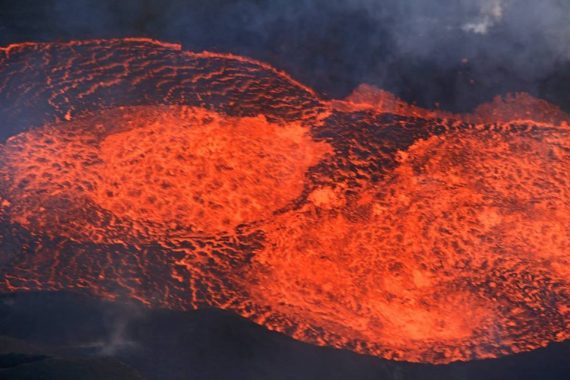 All traffic in the area north of Vatnajökull glacier is still prohibited. The Police patrols the area in cooperation with the Coast Guard. During regular patrol today, vehicles were seen inside the prohibited area. All those in the cars will be ...
This morning journalists from Icelandic National Broadcasting Service (RUV), who were flying over the eruption site in Holuhraun, saw that a new fissure south of the old one had opened up during the night. The new fissure is closer to the ...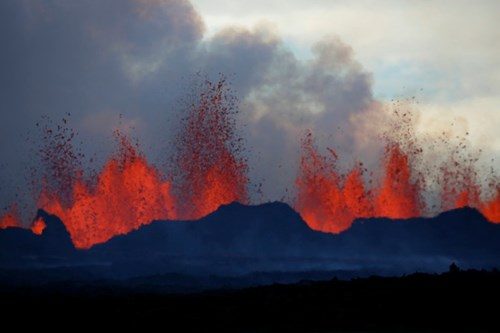 We have a volcanic eruption north of Vatnajökull glacier in an area called Holuhraun, this is the third eruption in the Bárðarbunga region in roughly a week and the largest by far. It is a magmatic eruption, located about 5 kilometers north of ...
When Arctic Trucks builds a 6×6 Hilux, almost all parts of the vehicle are removed. First the body is removed, then the engine and transmission and then the whole suspension system. More than 2/3 of the original chassis rails are removed ...
We made a list of our top 5 favorite hot springs in Iceland that not so many people visit. Laug – means a warm pool in Icelandic. 1) Laugafell Laugafell hot spring is located in the Northeast highlands of Iceland. It is an oasis in ...
Become a member of the ATX club You can be one of the first to know about special offers, new tours, new Arctic Trucks modifications and all the exciting things happening within the Arctic Trucks family. Email Address Arctic Trucks Experience ...
We made a list of our top 10 favorite things to do in Iceland!  1) Visit the Highlands Go to the next car rental and rent a 4X4 car and explore what the true Iceland is all about. In one day you can see glaciers, volcanoes, endless lava fields ...