Did you know that Arctic Trucks Experience can take you on a trip of a lifetime to Antarctica? Since 1996, Arctic Trucks Experience has helped people realize their dream of going to the world's largest desert: Antarctica. The out-of-this-world landmass is without a doubt one of the world's most inaccessible places and it is no mean feat getting there.
We have two logistical hubs in the Antarctic: Novo runway in East Antarctica (accessed from South Africa) and Union Glacier in West Antarctica (accessed from South America). Our tours in Antarctica are deep field operations, meaning you travel in the vast interior of the continent which less than 5% of visitors ever see. We have helped skiers, adventurers, and expedition groups with big dreams to tick off a box on their bucket lists. We can take you all the way to the South Pole, cross Antarctica "coast to coast" or to unexplored territories.
Sustainability is essential!
Sustainable travel is very important to us and we make sure that neither we nor our customers leave anything behind.
Our trucks are highly specialized 4×4 and 6×6 vehicles and their fuel economy are incomparable in the Antarctic. Our trucks spend five to ten times less fuel than the regular crawler tractors that are used in the area. Additionally, we can cover three to five times the area than a crawler tractor in the same space of time.
The one thing we do leave behind in Antarctica is our trucks. At the end of the season in January we prepare them for being snowed in for a few months. Then when we come back at the beginning of November, the first thing we do is dig out our trucks, go over everything and make sure everything works after nine months of the harshest winter on earth.
Experience equals responsibility.
We have operated in Antarctica since 1996 and have traveled over 300.000km across the plateau. Our vehicles have moved from being a proof of concept to a performance vehicle and polar workhorse. In those years, we have gained extensive experience and know-how, which puts us among the safest companies to travel with. We are a member of IAATO, the International Association of Antarctica Tour Operators, which means we promote the practice of safe and environmentally responsible travel to the Antarctic.
Logistical solutions should be our middle name.
Our extensive experience in logistics solutions and operating field trips to the Antarctic means we can offer trips which before our time were impossible.
We have helped skiers and kiters and made skyways for planes. We offer individuals and local operations as well as a scientific support. Our trucks are used by several national scientific research organizations in Antarctica. Numerous groups of scientists from all over the world have bought cars from us which we service in the Antarctic.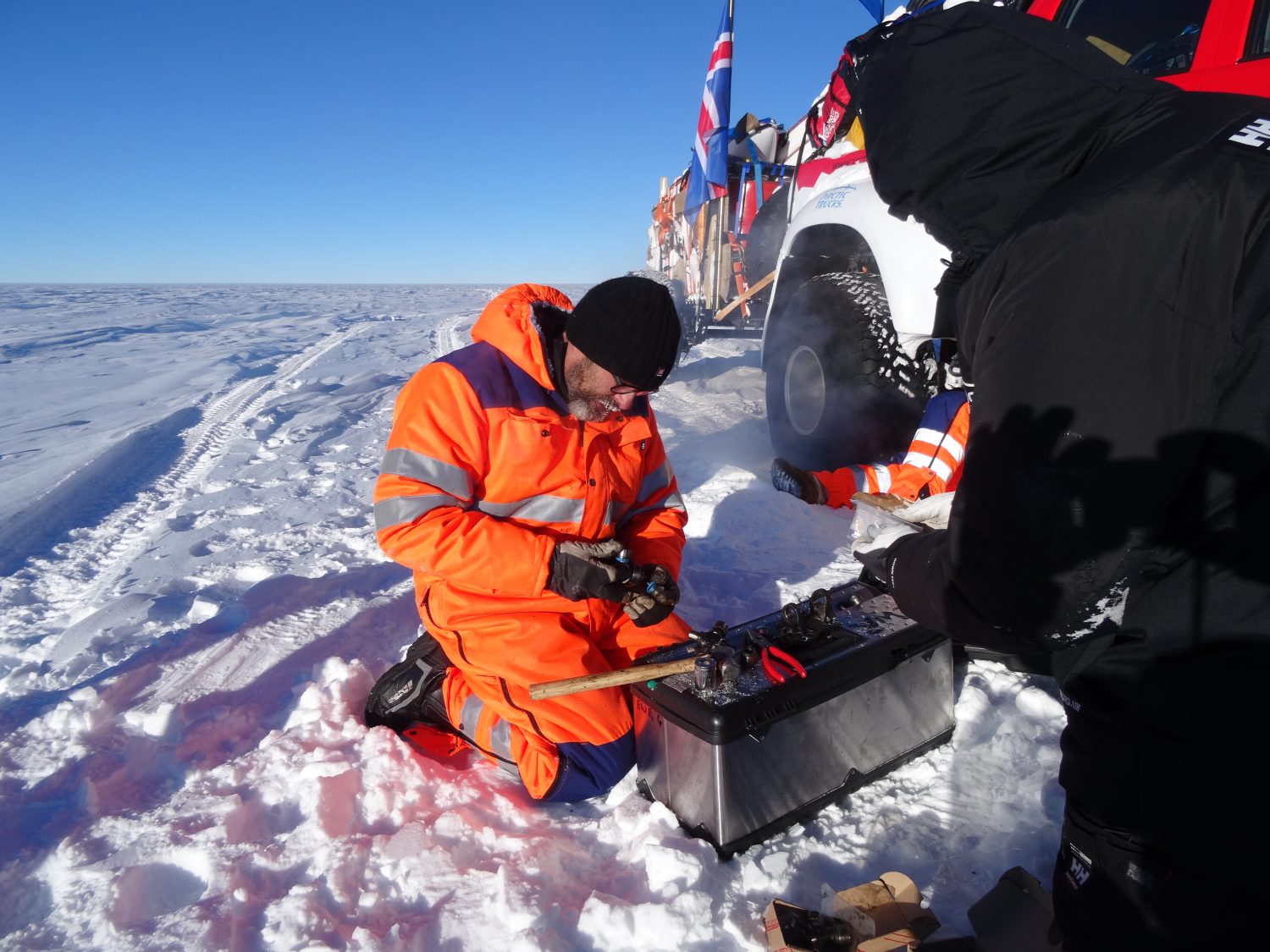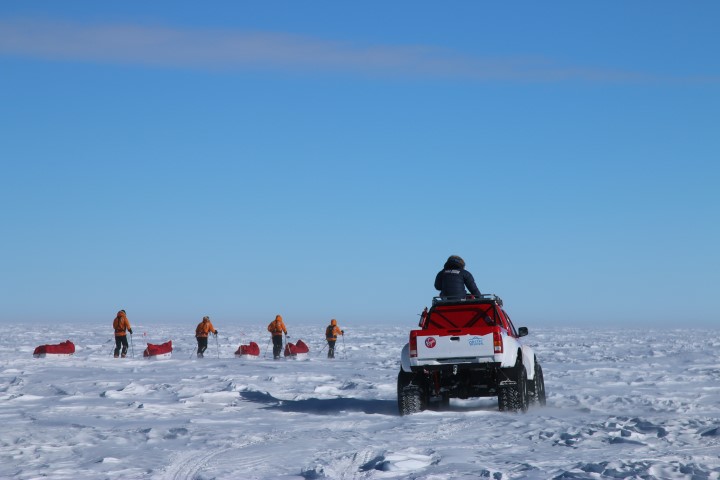 Why go to the Antarctic?
Antarctica is the fifth largest continent in the world and nearly twice the size of Australia. It is also the windiest, coldest, driest and has the highest even elevation of any continent. But that is what makes it so spectacular. It is an extreme place with extreme challenges which we work very hard at solving. To go somewhere so few or no have gone is an experience you will never forget. We have helped numerous people break world records; others have been the first in the world to dosomething – like the person who was the first to cycle to the South Pole.
We can help you be the first!