A couple of times per year Arctic Trucks offers training courses for professionals using our trucks in the polar regions.
Who are these lucky people and why are they using our trucks?  Earlier in September we were joined by logistical staff from FINNARP (the Finnish Antarctic Research Program) and AWI (the Alfred Wegener Institute who conduct and support science in the polar regions and oceans).  National Antarctic Programs use Arctic Trucks as a platform to enhance their science programs and to provide vital logistical support servicing installations off station or scouting routes to be taken by heavier equipment.
Training with Arctic Trucks is a hands-on affair where participants put the trucks through their paces on some of Europe´s largest glaciers.  As we crossed a river which brought the headlights below waterline nobody needed to remind me to concentrate!  PowerPoints inevitably lead to a drooping eyelid or two… and they have their place but as the trucks performed a beautiful mechanical yoga to cross drainage runnels in the ice it struck me that this was as close to synthesizing the remoteness and conditions I have found in over 20 months spent in Antarctica.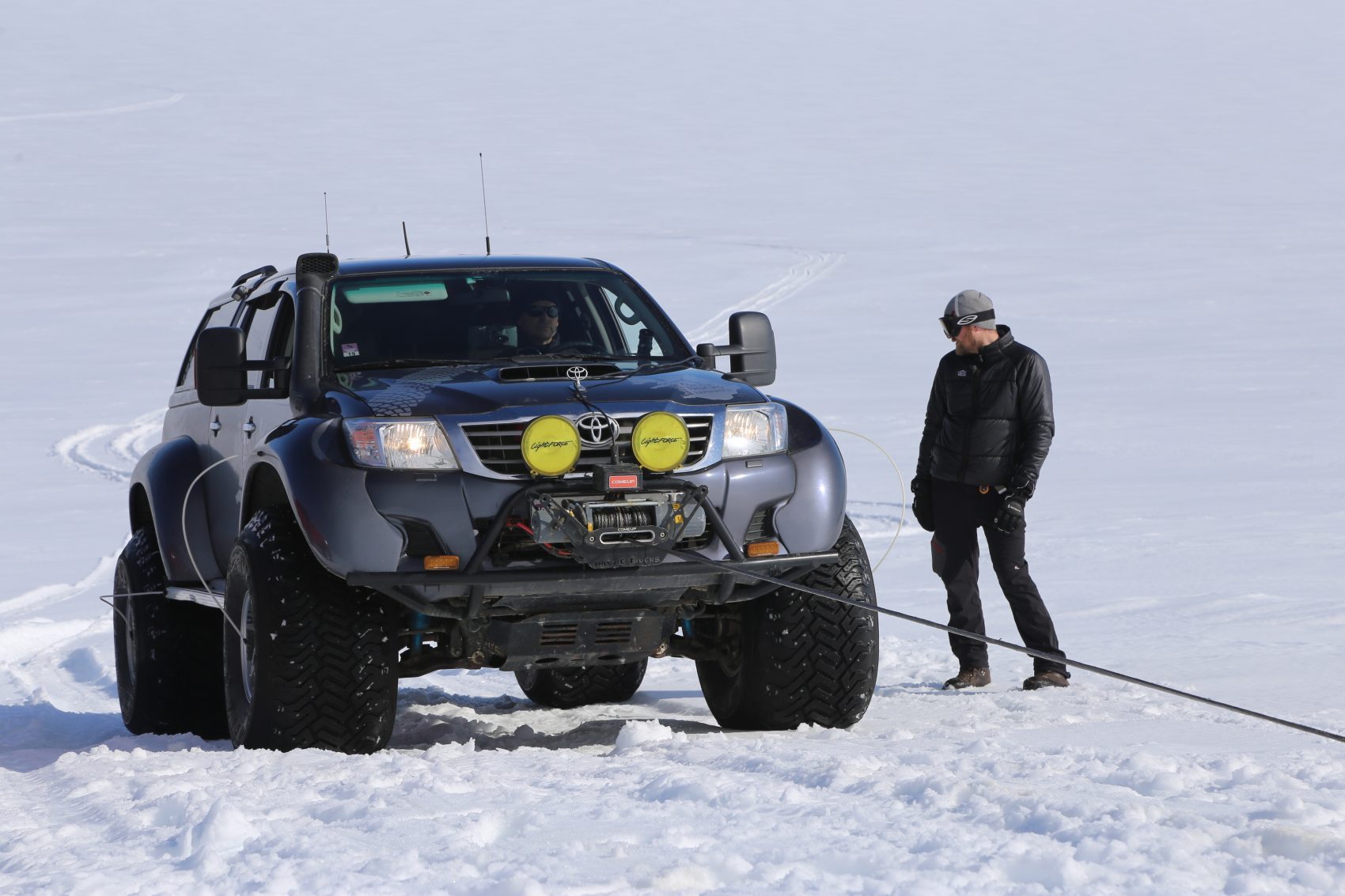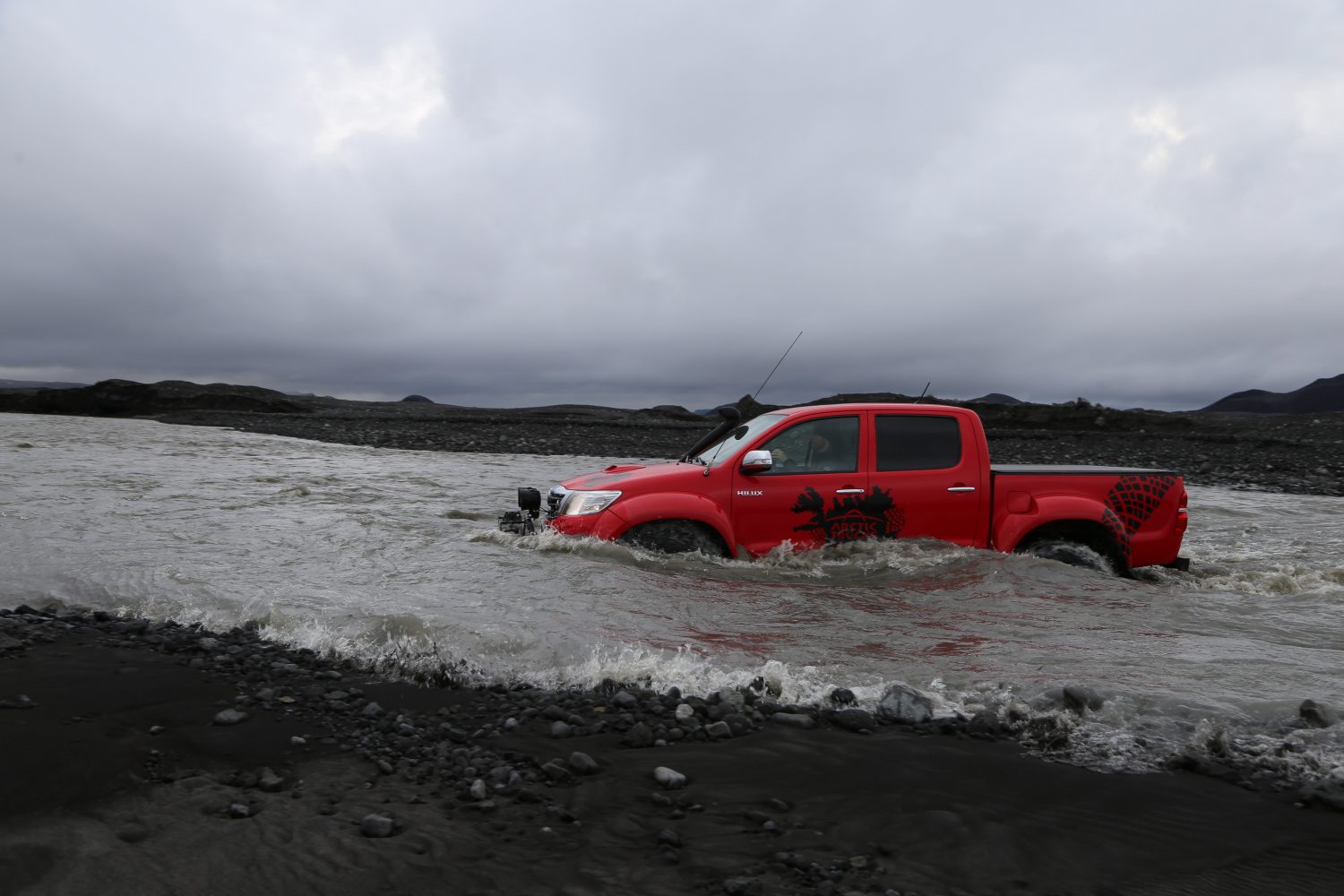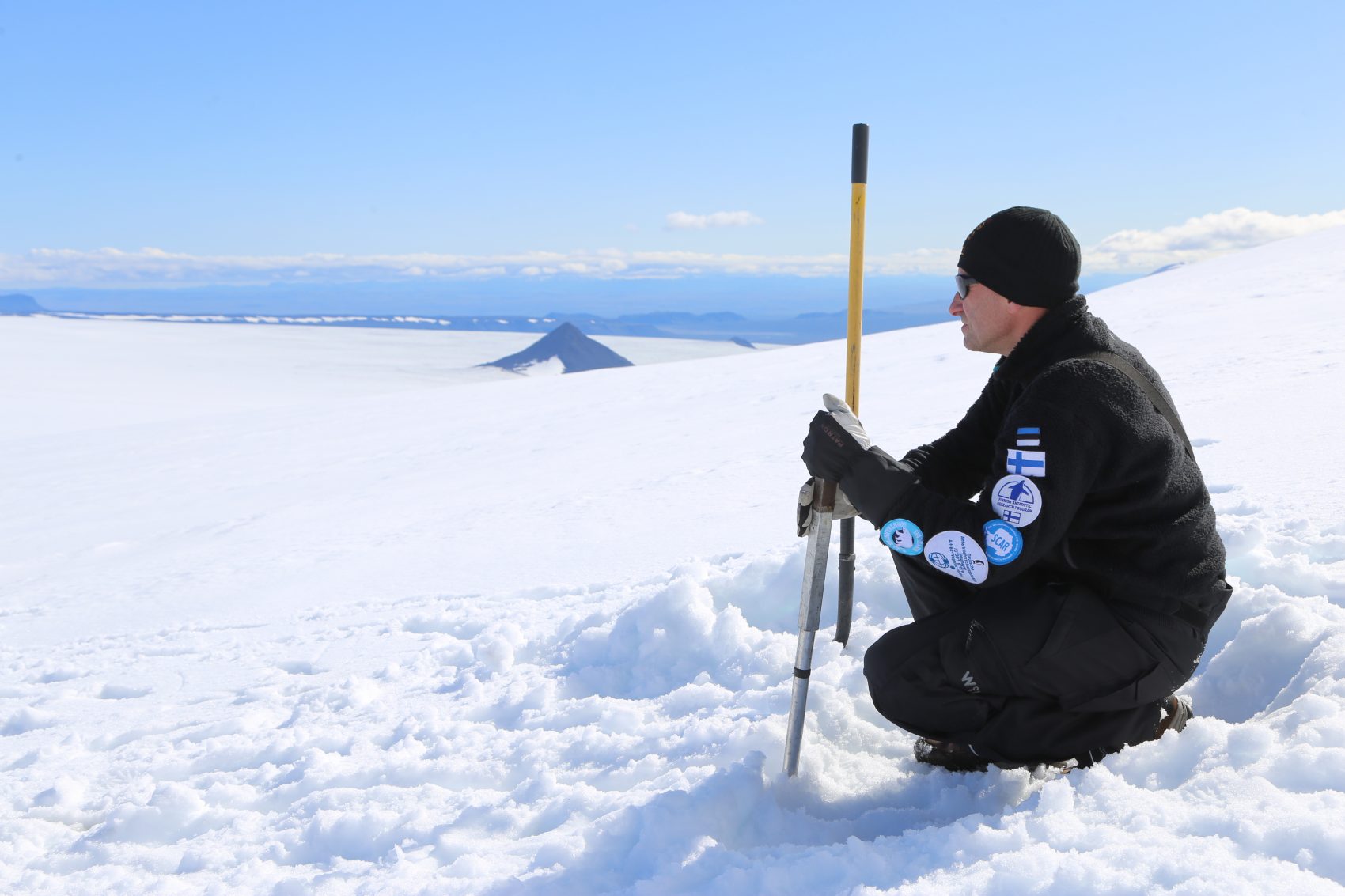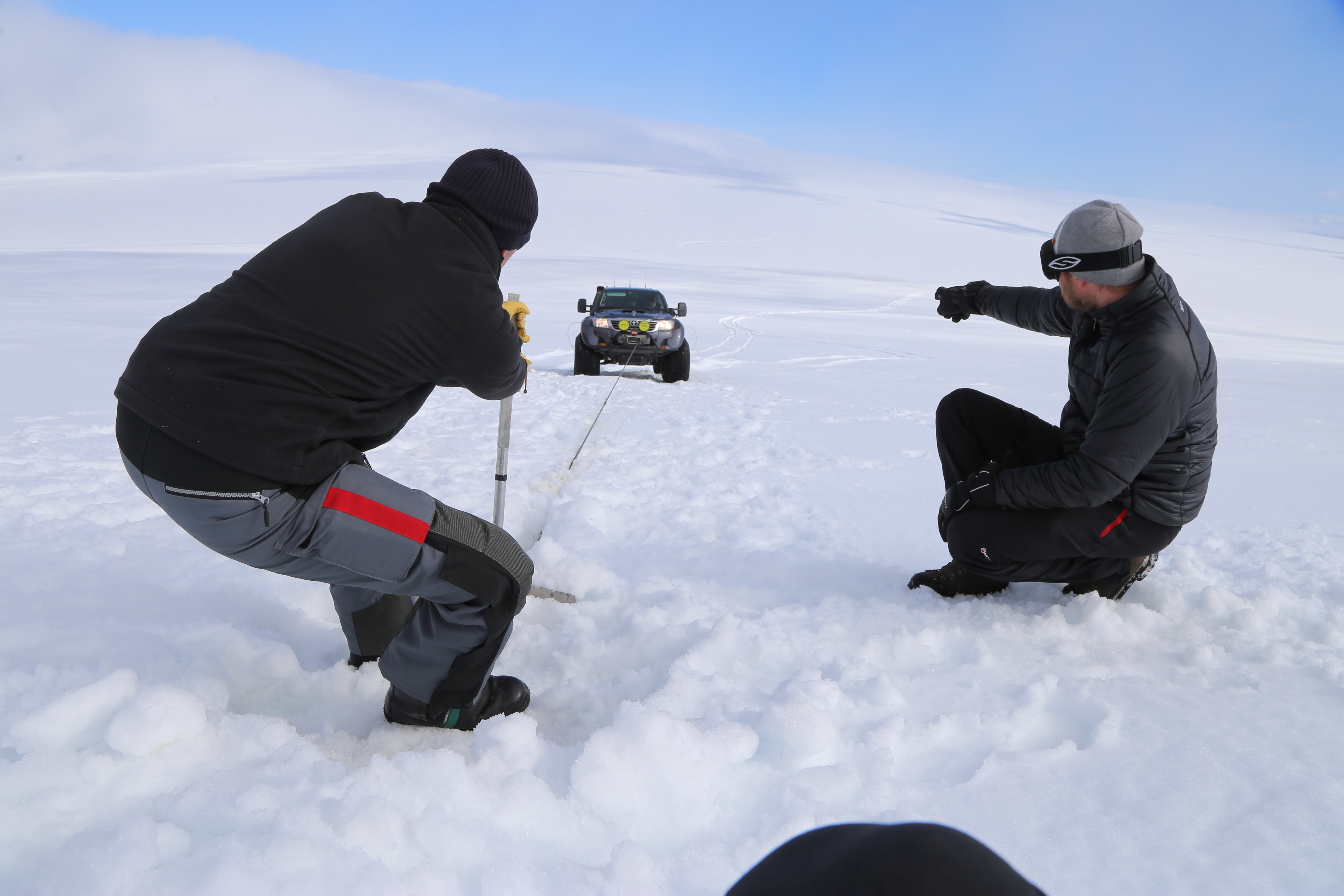 I come from a mountaineering background and am familiar with building snow anchors and even have the occasional dream about rigging crevasse rescue.  So I was pleased to see the same principles supersized to build vehicle grade snow anchors.  Some nice touches included swapping winch cables for static weaves which don't spring if broken under load; load bearing clip in points next to the seats for personnel leaving the vehicle in unknown / hazardous terrain; literally bringing a kitchen sink; and heated seats.  Arctic Trucks is a small dedicated crew and on any given training it is likely that the instructor is the same guy who designed the truck you're driving and that they tested in the over 300,000km travelled by Arctic Trucks in Antarctica to date.
Having ridden 1000s of noisy / bumpy kilometres by snowmobile it was hard to wipe the smile off my face while enjoying the undulations cruising across Langjökull glacier at 40kmph watching the slow sub-Arctic sunset.  The hands-on education is rewarding in and of itself and participants leave with knowledge of how to use a high-lift jack, perform daily checks, free a vehicle from soft snow, and a feeling that they were on a mini-expedition as well.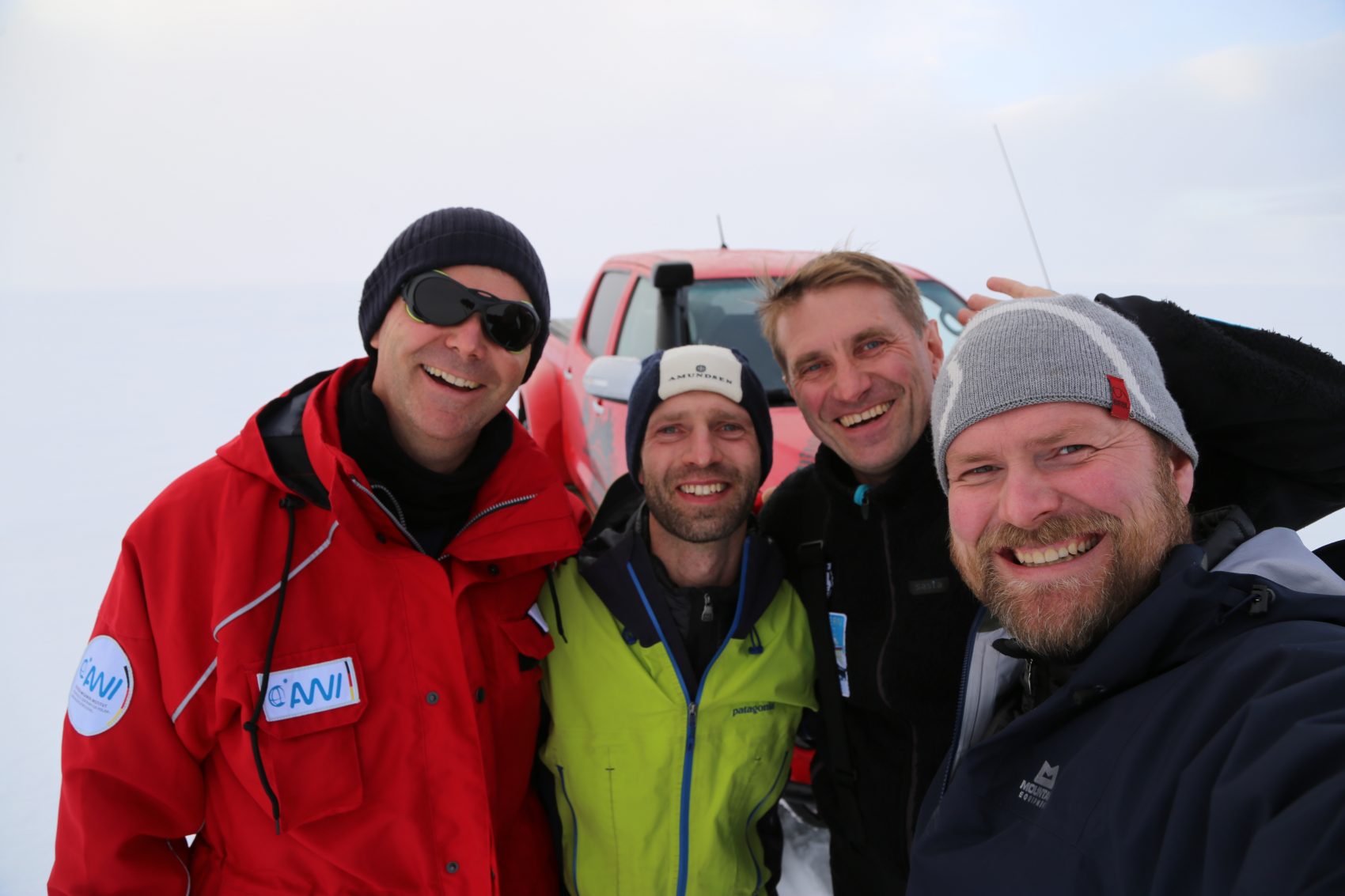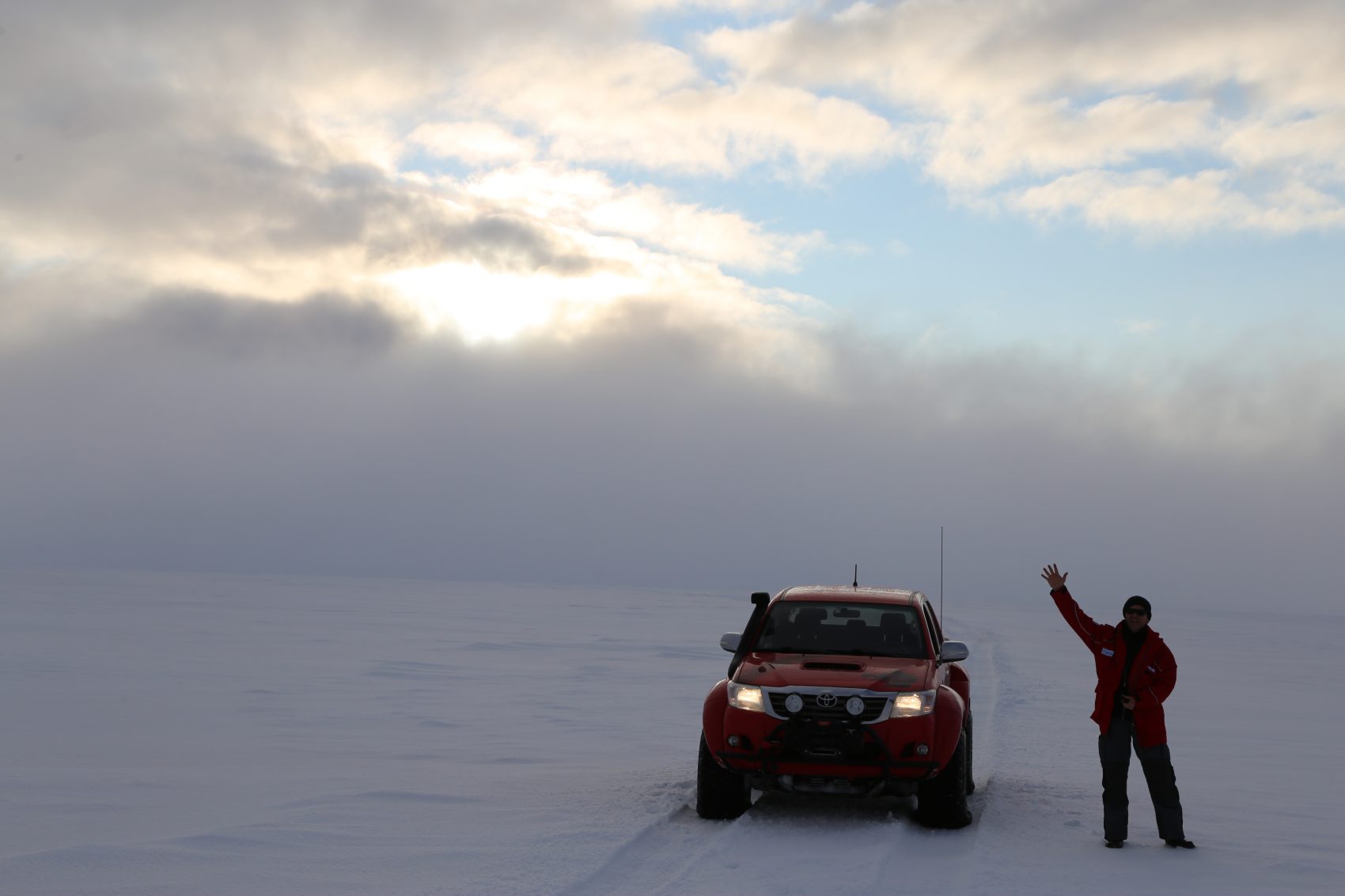 Written by Sune Tamm