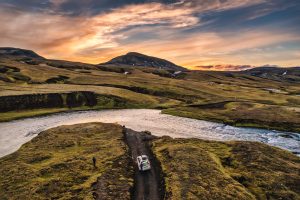 ___
Embrace the extraordinary and undertake daring journeys!
Our passion is creating handcrafted overland adventures
____
Built on the legacy of achieving the impossible, we are dedicated to creating unique and personalized adventure packages for our partners and guests looking to explore the arctic regions. Our aim is to provide every one of our travel partners with wild experiences, a dream holiday & memories to last a lifetime.
Visiting Iceland, the Arctic Region and Antarctica is a unique opportunity that shouldn't be missed. It's essential to make the most of your time and avoid worrying about logistics and planning. To ensure you have an unforgettable experience, we offer tailored overland packages for exploring Iceland, the Arctic Regions & Antarctica.
Experiences Beyond Your Wildest Imagination
Why book with Arctic Trucks Experience:
Over 20 years of experience
Local staff with local expertise & unparalleled access to a network of experts from varied fields in the hospitality sector
Personal service: We understand the importance of the dialogue in getting to know your travel preferences
Safety & Security: You can rest assured we only work with vetted local professionals that are guaranteed to be up to our standards
Peace of Mind: Our services provide 24/7 on-ground support to our guests, giving them peace of mind knowing that they have someone to turn to for assistance or guidance should they need it.
We do tours in Iceland, the Arctic Region & in Antarctica: so if Iceland is not extreme enough you can always do more in Antarctica